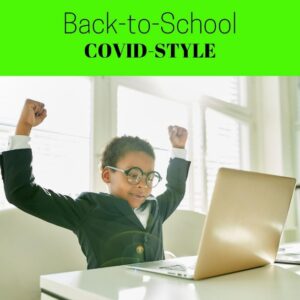 It's no secret that last year's back-to-school time looked a little different than this year. What used to be a hectic rush of supply shopping and calendars filled with sports, has been replaced by virtual calendars to balance online and/or hybrid class schedules. As we all navigate this unprecedented time, we want you to know that we are also rising to meet patient needs in the wake of Covid-19. Our offices have worked hard to stay on top of all the new recommendations for infection control and PPE.
JB ORTHODONTICS IS HERE FOR YOU!
We have a detailed protocol in place to help balance the need for regular brace exams, with the rising tide of regulations and protections against the spread of Covid-19. Our goal is to protect both patients and staff, while maintaining our inviting, kid-friendly environment. You will see some changes when it is time for your next appointment. In order to enhance your safety and that of our office staff, please take note of the following:
Prior to your appointment:
We maintain reminders via voicemail and/or text to help you remember your appointment time.
We have reduced the number of concurrent appointments to reduce patient overlap and wait times.
We ask all patients to reschedule if they have signs of illness, fever, or have been exposed to someone who has in the previous 14 days.
Our offices:
Our waiting room has been reorganized to allow for chairs to be 6 feet apart.
We maximize environmental infection control by disinfecting public areas frequently using hospital-level sterilization techniques.
We engage in extra cleanings between each appointment for your safety and health.
We have closed down our child-play-area at this time and we do ask that you limit the number of non-patient family members if at all possible, during this time.
Your arrival time:
All patients will be screened at the door by our reception staff.
There will be a hand-sanitizing station for you to use upon entry/exit of the practice.
We have a series of standard health questions and are checking temperatures upon entry.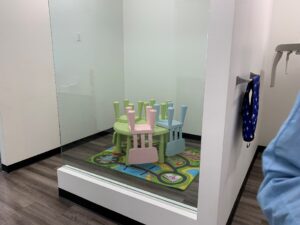 Our goal is always to balance a good patient experience with overall community health. We hope all our patients maintain the daily basics for prevention of Covid transmission as well as maintain their normal habits for optimum brace health. Keep your brace-bags handy and we'll see you soon!
As always, we here at JB Orthodontics are committed to creating beautiful smiles for patients of all ages. Any advice herein is NOT meant to replace the advice of your personal orthodontist but is offered solely for educational purposes. Please follow our blog to learn more about the artistry of smile design and we hope you contact our offices today to book a consultation in either of our two convenient Fairfield County locations.
Be Well and Smile Bright!
Dr. B.