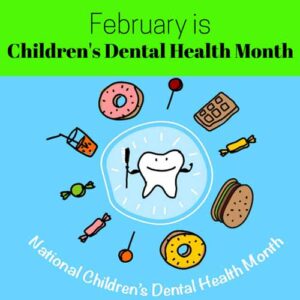 Fun Fact: The American Dental Association observed its first Children's Dental Health Day on February 3rd, 1941. It was such a big hit that in 1955 they stretched it to a full week, and in 1981 they expanded it to last the entire month. February has been National Children's Dental Health Month ever since, and this year's theme is "Fluoride in water prevents cavities! Get it from the tap!" You can get more information about this great campaign via the ADA website.
JB Orthodontics' goal has always been to help you attain your perfect smile AND optimum oral health. And this year's NCDHM theme is right 'inline' with that! So below are some key tips for early childhood dental health to set your child up for long-term smile success.
You are never too young to establish good oral hygiene habits.  Especially when you consider that the 20 primary teeth most babies get are already present within their jaws at birth. During the first three years of a child's life, starting as early as six months, those teeth emerge and set-up residence in your child's mouth for an average of 8 to 10 years.  These teeth are crucial for chewing, speaking, and holding their space for the permanent adult teeth that are growing under the gumlines. If a child loses a tooth too soon due to injury or decay, the permanent teeth can drift into the space prematurely and create a more challenging corrective treatment plan.
So, for our littlest future patients, we encourage the following easy steps.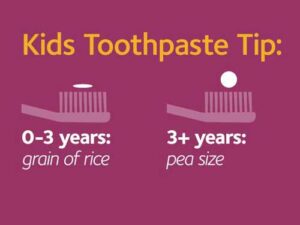 As always, we here at JB Orthodontics are committed to creating beautiful smiles for patients of all ages. That starts in infancy and hopefully ends with you in our office, showing off your brand new smile!
Any advice herein is NOT meant to replace the advice of your personal orthodontist but is offered solely for educational purposes. Please follow our blog to learn more about the artistry of smile design, and we hope you contact our offices today to book a consultation in either of our two convenient Fairfield County locations in either Stamford or Norwalk.
Be Well and Smile Bright!
Dr. B.